Residential sales boom on pent-up demand, post-election confidence, and prospect of rate change
RICHMOND, Va. (December 22, 2016) – (RealEstateRama) — According to the November 2016 Home Sales Report released by the Virginia Association of REALTORS® (VAR), residential real estate sales surged for the month, contributing considerably to an already strong year-end. Year-to-date measures markedly outpaced prior years. Through the end of November 2016, volume (the sum of all transactions) exceeded $34.816 billion, a gain of 7.9 percent from last year's total of $32.271 billion, and more than 20 percent higher than through the end of November 2014 ($28.688 billion).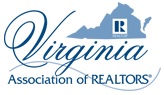 "November sales surged on consumer response to post-election financial markets and the strong anticipation of imminent interest rate increases," stated 2017 VAR President Claire Forcier-Rowe. "Buyer motivation and confidence intersected with loosened inventory to drive exceptional market performance for the month."
Year-over-year, the number of transactions surged by 17.8 percent, from 7,020 to 8,269. Typical of the months following the summer peak, November sales declined from October by 7.1 percent (from 8,897). Historically, sales pace tapers from June through December.
November volume rose 19.9 percent year-over-year, from $2.221 billion last November to $2.663 this year. The increase in volume was amplified by both the jump in the number of transactions and the strong performance in median price.
Statewide median sales price for November was $265,000, 5.2 percent higher than the median price last November ($251,958). The November median price rose over October's benchmark, reflecting sustained strong demand. Also indicating buyer motivation, the average number of days on the market declined significantly year-over-year by 10.3 percent, from 78 to 70. Relative to the preceding month, and typical of the winter season, average number of days on the market in November lengthened by 7.7 percent (from 65).
Virginia unemployment rose to a seasonally-adjusted rate of 4.2 percent in November, up 0.1 percent from the rate reported for October. Following the federal election, the average 30-year fixed mortgage interest rate ticked up in November to 3.77 percent, 30 basis points above its October mark.
The Virginia Home Sales Report is published by the Virginia Association of REALTORS®. Click here to view the full November 2016 Home Sales Report. Current and past reports are available to members, media, and real estate related-industries through the organization's website.
# # #
About the Virginia Association of REALTORS®
The Virginia Association of REALTORS® is the largest professional trade association in the state, representing approximately 32,000 REALTORS® engaged in the residential and commercial real estate business. VAR serves as an advocate for homeownership and homeowners, and represents the interests of property owners in the Commonwealth of Virginia. For more information, visit www.varealtor.com or follow VAR on Facebook and Twitter.
NOTE: The term REALTOR® is a registered collective membership mark that identifies a real estate professional who is a member of the National Association of REALTORS® and subscribes to its strict Code of Ethics.
Virginia Association of REALTORS®
Contact: Jenny Wortham
Email: Jenny (at) varealtor (dot) com
Telephone: (919) 414-9409