July volume tapers, but year-to-date sales exceed 2015 marks
RICHMOND, Va. (August 23, 2016) – According to the July 2016 Home Sales Report released by the Virginia Association of REALTORS® (VAR), residential real estate sales have slowed from this point last year. Following historical industry trend, July sales descended seasonally from their June peak. Despite a moderate decline in pace and volume for July, year-to-date measures have outperformed 2015. Volume through the end of July 2016 exceeded $22.071 billion, a gain of 5.1 percent from last year's accumulation of $20.992 billion.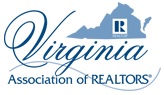 "Virginia's residential market showed consistent performance in July," stated 2016 VAR President Bill White. "Though buyer activity typically begins to recede after the June crest, we are still buoyed by strong median price and relatively quick turnaround from list to close. Sellers are still poised to capitalize on inventory constraints and buyers still have access to historically low interest rates."
"In addition, the total sales volume for the year continues to outpace those figures from 2015," added White.
Year-over-year, the number of transactions slid by 4.7 percent, from 11,820 sales to 11,265. Relative to this June, July pace declined by 14.2 percent (from 13,133). Month-to-month decreases in both pace and volume are typical as the industry cycles off of its June peak into the early fall months. Volume dipped from $3.955 billion last July to $3.797 this year, a decrease of 4 percent. Because the year-over-year change in median price was relatively flat, the change in market volume is accounted for almost entirely by contraction in the number of sales.
Median sales price for July was $278,000, 1.1 percent higher than the median price last July ($275,000), but predictably less than in the preceding month this year ($289,500). Median price typically spikes in June, as market activity reaches its busiest level.
The average number of days on the market declined year-over-year by 6.3 percent, from 64 to 60. Typical of industry seasonality, the average length of time on the market lengthened slightly from June (58 days).
The average 30-year fixed mortgage interest rate dropped in July to 3.44 percent, offering continued accessibility to prospective buyers. Virginia unemployment held steady at a seasonally-adjusted rate of 3.7 percent reported for July. Though unemployment remains at historic lows, the state recently offered caution regarding economic forecasts that may affect the housing market. A shortfall in revenue collections in income, sales, and corporate taxes suggests that job growth is in relatively low-earning categories that may not build significant financial capacity for homeownership.
The Virginia Home Sales Report is published by the Virginia Association of REALTORS®. Click here to view the full July 2016 Home Sales Report. Current and past reports are available to members, media, and real estate related-industries through the organization's website.
# # #
About the Virginia Association of REALTORS®
The Virginia Association of REALTORS® is the largest professional trade association in the state, representing approximately 32,000 REALTORS® engaged in the residential and commercial real estate business. VAR serves as an advocate for homeownership and homeowners, and represents the interests of property owners in the Commonwealth of Virginia. For more information, visit www.varealtor.com or follow VAR on Facebook and Twitter.
NOTE: The term REALTOR® is a registered collective membership mark that identifies a real estate professional who is a member of the National Association of REALTORS® and subscribes to its strict Code of Ethics.
Contact: Martin Johnson
Email: Martin (at) varealtor (dot) com
Telephone: (804) 514-9830
Contact: Jenny Wortham
Email: Jenny (at) varealtor (dot) com
Telephone: (919) 414-9409