REALTOR® leader to helm organization of 32,000 members
Richmond, Va. (September 21, 2016) – (RealEstateRama) — Claire Forcier-Rowe, Manager of Long & Foster Real Estate's Hanover and Bay/River offices, has been elected to serve as 2017 President of the Virginia Association of REALTORS® (VAR). Claire will succeed Bill White as the elected leader of VAR, which is the largest trade association in the state of Virginia with more than 32,000 members. Forcier-Rowe will assume her new VAR post in November 2016.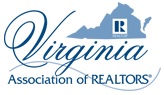 "I am truly honored to serve as the 2017 President of an organization that creates impact for our business members and for Virginia's homeowners," said Forcier-Rowe, an award-winning REALTOR® who has held leadership positions at the state and local levels. "Throughout my experience at VAR and with national peers, I have gained significant insight into industry shifts and opportunities to expand the professional development of our members. We are poised to further strengthen the opportunity for Virginians to realize the American Dream through homeownership. It is an honor to work with VAR's talented staff and volunteers, and to deepen the legacy of impact established by our previous Presidents."
Forcier-Rowe has served on the Virginia Association of REALTORS® Strategy Committee, Legislative Management Team, Strategic Funds Committee, and the VLA Alumni Chapter. She also served as the liaison for the Property Manager's Council Virginia Women's Council of REALTORS® and the Certified Residential Specialist (CRS) Chapter. She was the 2011 President of the Fredericksburg Area Association of REALTORS® (FAAR). At the national level, she has served as a National Association of REALTORS® (NAR) Director and was a member of both the Conventional Financing and Policy Committee and the Leadership Academy Advisory Group. 
Terrie Suit, CEO of the Virginia Association of REALTORS®, commented, "On behalf of our organization, I congratulate Claire on her election to the presidency of VAR and offer sincere thanks to Bill White for an exceptional year of leadership in 2016. Thanks to their dynamic leadership, VAR has continued to advance the interests of homeownership and property rights and the professional practices of REALTORS® across Virginia."
# # #
The Virginia Association of REALTORS® is the largest professional trade association in the state, representing approximately 32,000 REALTORS® engaged in the residential and commercial real estate business. VAR serves as an advocate for homeownership and homeowners and represents the interests of property owners in the Commonwealth of Virginia. For more information, visit www.varealtor.com.      
Note: The term REALTOR® is a registered collective membership mark that identifies a real estate professional who is a member of the National Association of REALTORS® and subscribes to its strict Code of Ethics.
Virginia Association of REALTORS®
Contact: Martin Johnson
Email: Martin (at) varealtor (dot) com
Telephone: (804) 514-9830