Claire Forcier-Rowe, Manager of Long & Foster Real Estate's Hanover and Bay/River offices, has been elected to serve as 2017 President of the Virginia Association of REALTORS® (VAR). Claire will succeed Bill White as the elected leader of VAR, which is the largest trade association in the state of Virginia with more than 32,000 members. Forcier-Rowe will assume her new VAR post in November 2016.
The Virginia Association of REALTORS® celebrates its 2016 Award recipients. VAR conducted its annual awards ceremony in conjunction with the 2016 Annual Convention on Tuesday, September 20, at the Gaylord Resort at National Harbor. The ceremony celebrates excellence in various areas of real estate including property management, brokerage, and other business achievements along with notable community contribution.
The following analysis of the Fredericksburg, Virginia area housing market has been prepared by the Fredericksburg Area Association of REALTORS® based on analysis of MRIS multiple listing data provided through RealEstate Business Intelligence, LLC (RBI)
A new study measuring the economic impact of Virginia's housing industry has been released. The study found that Virginia's housing industry generated $47.8 billion in economic activity in 2015, with $21.8 billion in direct output, making it the sixth largest private sector industry in Virginia by direct output
Five California men have been sentenced for their roles in a nationwide home loan modification scam that victimized over 400 homeowners and families, resulting in a total loss of over $3.8 million.
The Fredericksburg REALTORS® Foundation is hosting a charity golf tournament to raise funds to support local housing non-profits. The Foundation has raised tens of thousands of dollars since its creation in 1990 that have helped individuals and families secure and retain quality, affordable housing throughout the Fredericksburg area.
The Virginia Association of REALTORS® (VAR) is a leader in community impact throughout our state and even in other states affected by housing crisis as a result of natural disaster or other adversity. Recently, VAR offered a gift of $2,500 to the Louisiana Association of REALTORS® relief foundation to support recovery efforts for members and residents who have suffered from the recent flood crisis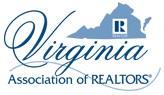 According to the July 2016 Home Sales Report released by the Virginia Association of REALTORS® (VAR), residential real estate sales have slowed from this point last year. Following historical industry trend, July sales descended seasonally from their June peak. Despite a moderate decline in pace and volume for July, year-to-date measures have outperformed 2015. Volume through the end of July 2016 exceeded $22.071 billion, a gain of 5.1 percent from last year's accumulation of $20.992 billion.
The Virginia residential real estate market continued year-over-year and long term improvement according to the Second Quarter 2016 Home Sales Report released by the Virginia Association of REALTORS® (VAR). Both the total number of sales and the value of transactions rose from the same period last year, to 34,688 units and $11.720 billion, respectively. Volume - the sum of all transactions for April, May, and June of 2016 - was 8.6 percent higher than the same period last year, and more than 20 percent higher than the second quarter of 2014.
The Virginia residential real estate market continued year-over-year and long term improvement according to the Second Quarter 2016 Home Sales Report released by the Virginia Association of REALTORS® (VAR). Both the total number of sales and the value of transactions rose from the same period last year, to 34,688 units and $11.720 billion, respectively. Volume - the sum of all transactions for April, May, and June of 2016 - was 8.6 percent higher than the same period last year, and more than 20 percent higher than the second quarter of 2014